Launching the Cairns and Hinterland Suicide Prevention Community Action Plan
Published 10 September 2021
Whilst the Cairns and Hinterland Suicide Prevention Community Action Plan (SPCAP) was finalised on 30 June of this year, the project team has spent the last few months finalising the brand and pulling everything together for today - the public launch of the Cairns and Hinterland SPCAP.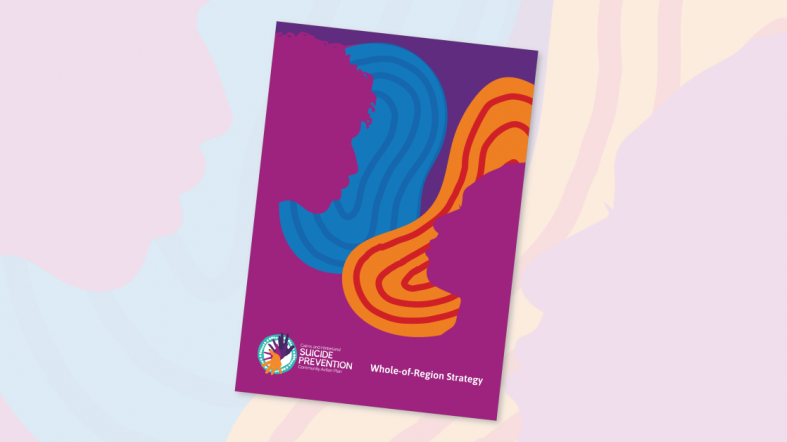 Why today?
Today, 10 September, is World Suicide Prevention Day. It is a dedicated day for us to raise awareness of the prevalence of suicide in our communities and share support for people in need.
This year we wanted to utilise the platforms we have created for suicide prevention in the Cairns and Hinterland region to help raise awareness for World Suicide Prevention Day as well as the launch of the Cairns and Hinterland SPCAP.
Accessing the plan
Whole-of-region strategy: the purpose of the plan is to set out the background, rationale, strategic drivers, and high level priority actions aligned to Black Dog Institute's LifeSpan framework. The plan is designed to inform and guide implementation activities by providing a list of key actions that should be prioritised for implementation for the whole-of-region steering committee or local implementation teams. Access the Strategy here.
Whole-of-region actions register: the actions register lists all actions in this document in more detail, including a description, key stakeholders, readiness assessment, and implementation steps. It contains all actions which may be implemented at a whole-of-region level or locally and can be used by implementation teams to understand actions and the initial steps which may help their implementation. It is not intended that all actions will be implemented simultaneously, but rather this document will assist the whole-of-region steering committee and local implementation teams to prioritise actions for implementation. Access the Plan here.
Now what?
The project team who is working on the implementation of the Cairns and Hinterland SPCAP and will continue to engage local community members and finalise governance groups as outlined in the Whole-of-Region Strategy. The team will also be working towards facilitating the implementation of activities and strategies outlined in the documents above.
If you have any questions please don't hesitate to contact Project Coordinator, Gwion. 
If you or someone you know requires support, head to this page and check out the resources listed there.
Last updated: 10 September 2021
Search form