Break it Down videos now available on Hitnet
Published 19 November 2020
The Break it Down project content is now more accessible to North Queenslanders thanks to a collaboration with Hitnet.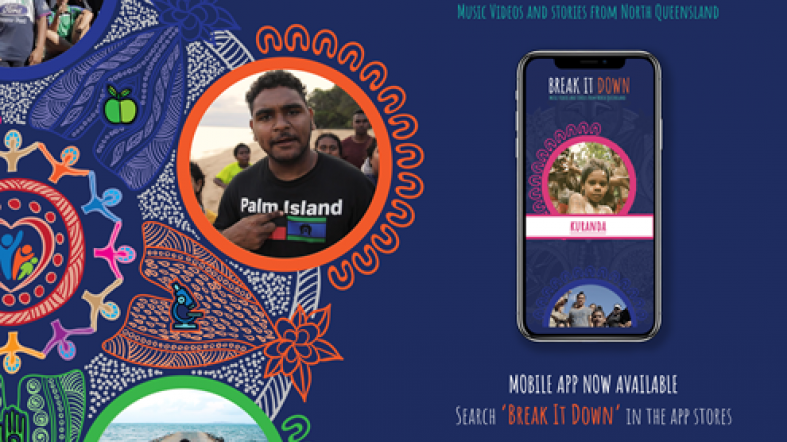 The suite of Break it Down short films and music videos, developed by Desert Pea Media and funded by Northern Queensland Primary Health Network (NQPHN), are now available on 15 Hitnet Hubs in the Cairns, Cape York, and Torres Strait regions, enabling easy access to the interactive channel for people who don't have a mobile phone or who have limited data access.
Hitnet has also developed a Break it Down mobile app for both iPhones and androids.
The Break it Down app and Hitnet channel contain instructional audio, recorded by local DJ Matty from Bumma Bippera Media, that guides the user through the video stories and available information for people with low levels of literacy. 
Once the mobile app is downloaded to your mobile device it can be used offline, that is, you don't need an internet connection to view the videos over and over again.
This initiative aims to break down the barriers to accessing information and resources for those who are hardest to reach. To find out more about the Hitnet initiative, visit www.hitnet.com.au
About the Break it Down project
The Break it Down project uses popular culture to facilitate important, culturally safe, and inter-generational conversations about social and emotional wellbeing for Aboriginal and Torres Strait Islander young people in five communities throughout the NQPHN region. Find out more about the Break it Down project here.
Last updated: 19 November 2020
Search form