Northern Queensland Primary Health Network (NQPHN), in partnership with Avant, hosted the event on Thursday 28 April for 41 primary healthcare professionals, providing an opportunity to learn and discuss a range of current regional medico-legal topics.
Avant Senior Risk Advisor Marianna Kelly presented the current medico-legal risks associated with telehealth, duty of care when using home monitoring apps, cyber security, and business continuity planning. The well received event provided local healthcare professionals with the opportunity to network locally and participate in Q&A and open discussion sessions, whilst also supporting them to provide the right care, in the right place, at the right time.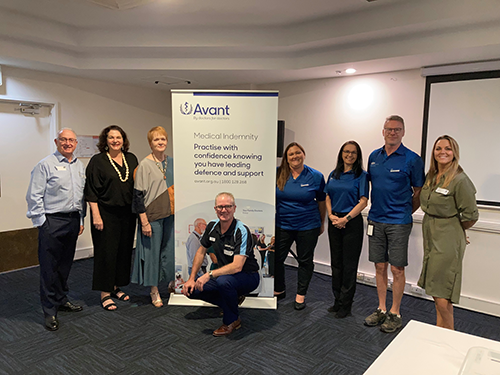 To view the recording of the presentation, click on the Practice Management tab in the Training and webinar library.
For further information about the event or for primary care support in the Cairns region, please contact Primary Care Engagement Officer Claire Lawless at claire.lawless@nqphn.com.au