Mayor Suicide Prevention Taskforce co-Design Workshop
Published 31 May 2021
At the beginning of May, Northern Queensland Primary Health Network (NQPHN), in partnership with the Mackay Suicide Prevention Community Action Plan (SPCAP) Group, Mackay Regional Council, Whitsunday Regional Council, Isaac Regional Council, and Mackay Hospital and Health Service hosted the Mayor's Suicide Prevention co-design workshop at the Mackay Entertainment and Convention Centre (MECC).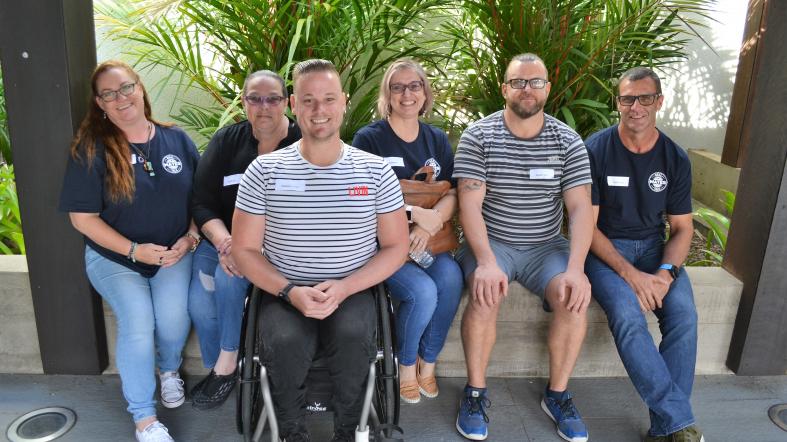 The innovative event drew stakeholders and community members from the greater Mackay, Whitsunday, and Isaac regions together to explore factors impacting residents' access to mental health support and suicide prevention services. 
The one-day workshop explored community-based solutions in response to industry and community concerns for residents experiencing mental health distress, at risk of suicide, and with difficulties navigating and accessing appropriate services and health care. It included discussions on identifying issues, innovation, and what a future state, place-based solution might look like.
The event saw a strong collective representation of over 100 participants, from the three local governments, health sector, First Nations community, private health sector, not-for-profit organisations, local businesses, and industry.
Participants received an overview of the taskforce, a presentation on suicidology by Clinical Psychologist Melissa Freestun, and local data that mapped and defined the scope of suicide in the region.
A key highlight of the day was the lived experience panel, who provided poignant context to suicidality and prevention by sharing their experiences and journeys.
Residents from the Mackay, Isaac, and Whitsunday regions are encouraged to contribute to the co-design of suicide prevention approaches by completing the most applicable survey below:
Last updated: 02 June 2021
Search form