Northern Queensland Primary Health Network (NQPHN) has developed a five-year Chronic Conditions Strategy (the Strategy) to support the commissioning of services that improve primary care prevention, early intervention, and management of chronic conditions.
In addition to informing commissioning priorities, the strategy will also support system integration and innovation, workforce development, and primary care engagement for more effective  chronic condition primary care service delivery.
The Strategy prioritises population groups with the greatest need for services, and chronic conditions that cause the highest burden for communities. Priority populations include First Nations peoples, those living in rural and remote localities, older persons, and those who experience socioeconomic disadvantage. 
The priority chronic conditions identified in NQPHN's most recent Health Needs Assessment 2022-24 are:
diabetes
cancer
musculoskeletal disorders (e.g. arthritis)
cardiovascular disease (CVD)
chronic obstructive pulmonary disease (COPD)
dementia
chronic kidney disease.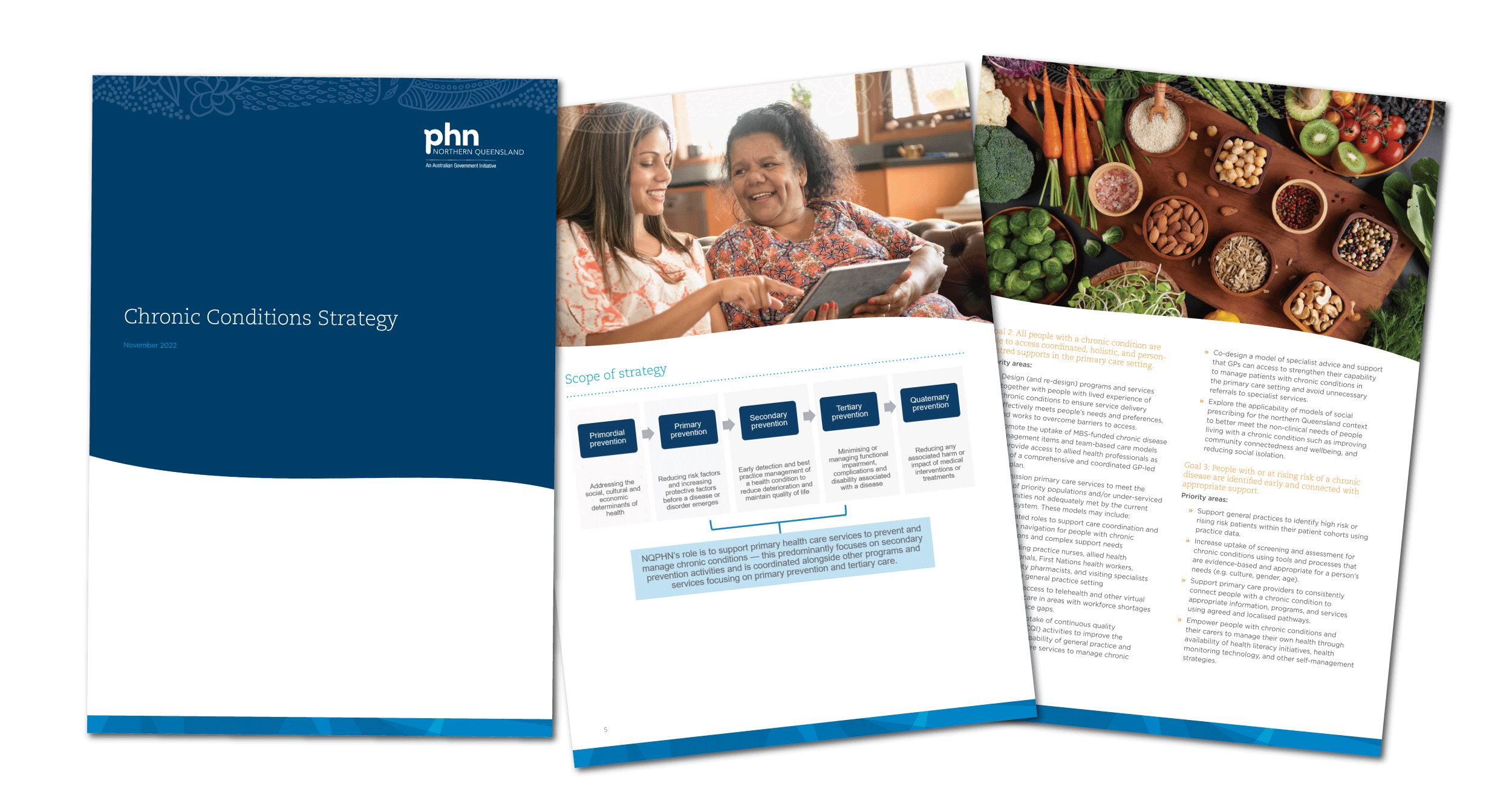 19 September 2023