Vaccine rollout in Far North Queensland
Published 27 August 2021
Torres Strait and Hope Vale aged care residents and workers are the latest to have received their COVID-19 vaccinations following another Far North Queensland vaccine rollout blitz this week.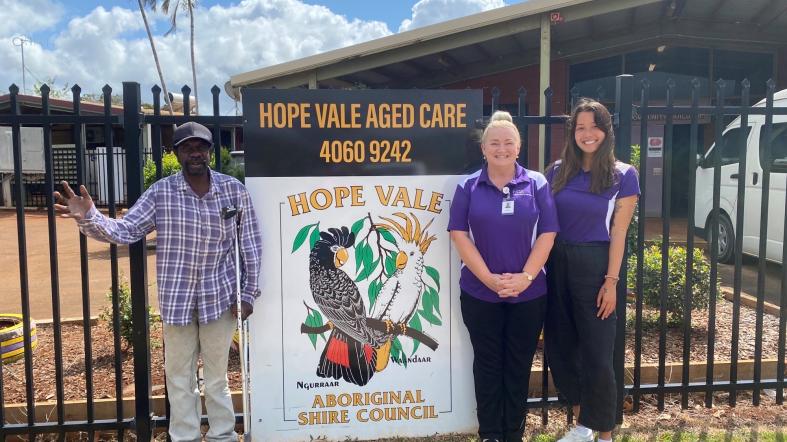 Supported by Northern Queensland Primary Health Network (NQPHN), an in-reach Commonwealth Government vaccination team from Healthcare Australia (HCA) visited Star of the Sea Elders Village on Thursday Island, and Hope Vale Aged Care to administer vaccines.
NQPHN Chief Executive Officer Robin Whyte said the vaccination tours for aged care residents and workers in North Queensland were an important step in protecting older Australians.
"Aged care residents, especially First Nations peoples, are among the most vulnerable to the impacts of COVID-19, and we need to protect them to the best of our ability throughout this pandemic," Ms Whyte said.
"I'd like to thank everyone involved in the rollout of vaccinations this week, including the vaccine providers and aged care residents and staff who helped contribute to protecting themselves and their community."
To check your eligibility for a COVID-19 vaccine, visit the COVID-19 Vaccine Eligibility Checker: (https://covid-vaccine.healthdirect.gov.au/eligibility), or alternatively you can call the National Coronavirus and COVID-19 Vaccination Helpline on 1800 020 080.
Last updated: 27 August 2021
Search form