Be kind to your mind this Christmas time
Published 10 December 2020
NQPHN reminds North Queenslanders to look after their mental health during the festive season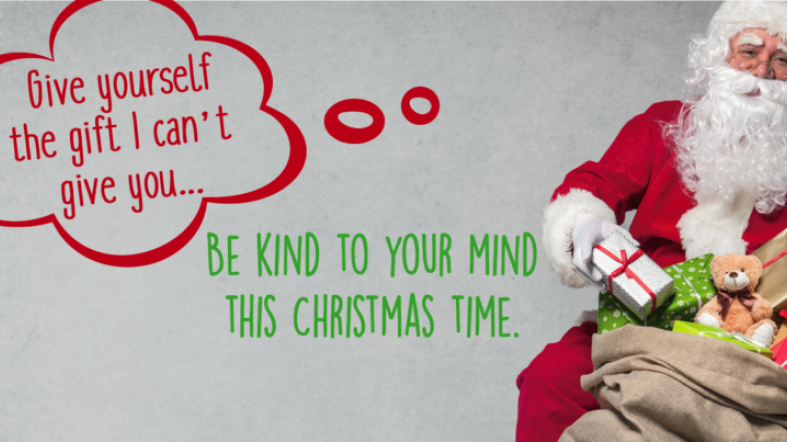 The holiday season is meant to be a time of joy, but for many it can be a time of disappointment, stress, anxiety, or loneliness.
Northern Queensland Primary Health Network (NQPHN) has launched its Be Kind To Your Mind This Christmas Time social media campaign, prompting North Queenslanders to look after their mental health during the Christmas and New Year period.
Be Kind To Your Mind This Christmas Time provides links to 24-hour crisis support services, counselling support services, and community service organisations.  
These specialised support services are readily available to listen to any concerns and to provide support and assistance to develop coping strategies.
NQPHN interim Chief Executive Officer Terry Mehan said it's important to remember to take some time out, seek help when it's needed, and to check on loved ones throughout the busy holiday season.
"Christmas is a busy time of year and is usually accompanied by high expectations and increased social activity. Some people experience feelings of isolation, financial pressures, or increased family conflict that can make this a very stressful time of year," Mr Mehan said.
"It may also be a sad time where it's their first Christmas without a loved one who has passed away. For these people, Christmas can be a time when they need an extra helping hand.
"This year in particular, feelings of stress and anxiety may be heightened over the holiday period with coronavirus pandemic restrictions in place at varying levels, impacting travel, social gatherings, and celebrations with loved ones.
"People with mental ill-health may shy away from social interactions because of stigma, past experiences, or being overwhelmed by the situation.
"Those of us who have stable housing, income, strong family connections, and friends should think about those who don't have these things, often through no fault of their own, and through a simple act of kindness can help people feel as if someone is thinking or caring about them.
"Be Kind To Your Mind This Christmas Time focuses on effective ways to beat Christmas stress and anxiety, deal with family tension, take care of money worries, and manage loneliness.
"The campaign urges people to reach out to free online and phone support services such as Lifeline, eheadspace, and many more." 
The Be Kind To Your Mind This Christmas Time campaign will be run on NQPHN's social media channels, including Facebook, Instagram, Twitter, and LinkedIn.
For more information, visit www.nqphn.com.au/community-member/be-kind-your-mind-christmas-time
Last updated: 10 December 2020
CONTACT US
Have your say
As part of our quality system, a feedback process has been introduced to enable us to better understand what we are doing well and what we can improve.
Search form