Driving Best Practice CVD Prevention in a Post-COVID World
Posted Thursday 13 May 2021 | Heart Foundation

As part of Heart Week, which is 3-9 May this year, the Heart Foundation is calling on health professionals to start a conversation with their patients about the importance of heart health and routine Heart Health Checks.
Last year the Heart Foundation saw patients postpone or forgo a wide variety of services, ranging from emergency treatment of acute conditions, to routine check-ups, like Heart Health Checks. Primary care clinicians face a backlog of patients in need of preventative and chronic disease related cardiovascular care. Even during a period of competing priorities, the prevention and management of cardiovascular disease has never been so critical.
This Heart Week, the Heart Foundation are bringing together international and local CVD experts for an engaging discussion on the latest evidence for CVD prevention in primary care, including an update on coronary artery calcium scoring. The event is held in partnership with Australian Primary Health Care Nurses Association (APNA) and the World Heart Federation.
Speakers
A/Professor Erin Michos, international keynote speaker, preventative cardiologist - John Hopkins.
Professor Garry Jennings, Chief Medical Advisor - Heart Foundation.
A/Professor Ralph Audehm, experienced GP - University of Melbourne.
Siobhan Cheeseman, experienced practice nurse.
This free zoom webinar will be streamed live and recorded.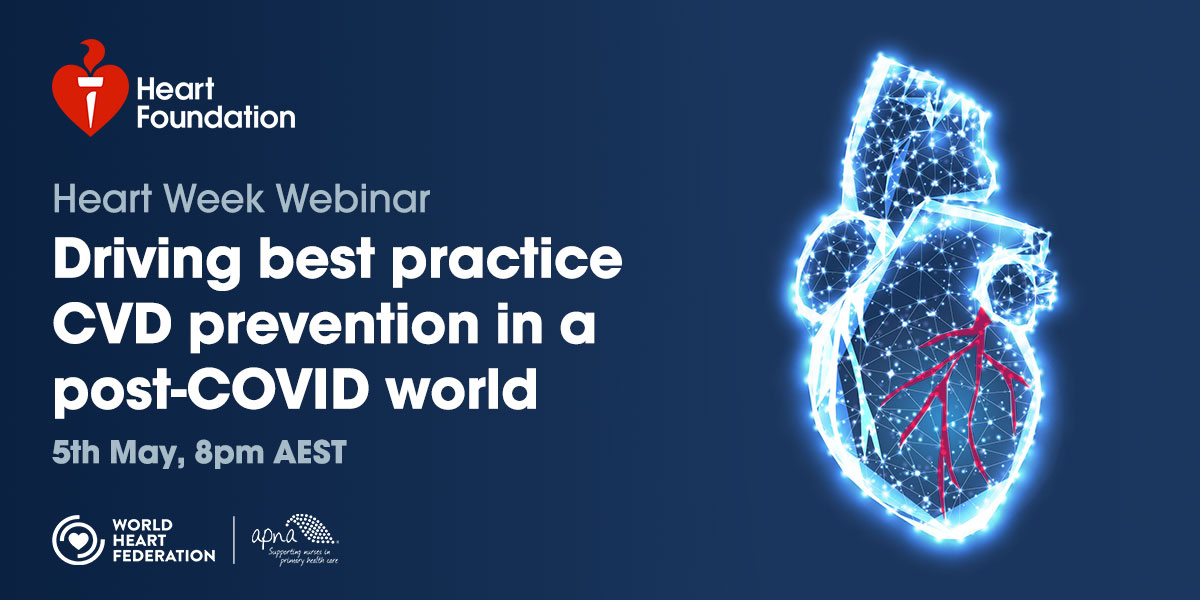 Last updated: Thursday 08 April 2021
Search form