Health Needs Assessment refresh survey
Northern Queensland Primary Health Network (NQPHN) is currently doing a refresh of its Health Needs Assessment (HNA) priorities for our region.
We would like to hear from stakeholders if the identified priorities in the 2021 HNA are still current, and whether there are any new health priorities emerging within our region. 
What is a Health Needs Assessment?
The HNA is a systematic method to review the health issues faced by the North Queensland population which is comprehensively reviewed every three years with annual refresh updates. This key document assists NQPHN to plan evidence-based activities, aligned with our strategic priorities, to improve the wellbeing and reduce health inequalities of North Queenslanders.
What is the process involved with the HNA?
In addition to the survey, NQPHN analyses various datasets to inform the HNA mainly from the following sources:
Australian Institute of Health and Welfare (AIHW)
Australian Bureau of Statistics (ABS)
Hospital and Health Services Local Area Needs Assessment (HHS LANA)
Public Health Information Development Unit (PHIDU)
Queensland Health 
The survey will take about five minutes to complete. 
All responses will be anonymous and kept confidential.
The data collected will be retained for a one-year period.
Responses will be used to inform the HNA as mentioned above. 
To provide your feedback, please visit: NQPHN HNA Refresh 2023 Feedback
Thank you! Your contributions will serve as a reference for local decision making and inform future NQPHN commissioning. 
Health Needs Assessment 2022-24
The updated HNA report for NQPHN was conducted in late 2021 in collaboration between NQPHN and its regional partners, stakeholders, health care services providers, community organisations, and residents.
The HNA is a working document that evolves as new and more relevant information becomes available. It provides an overview of the Northern Queensland PHN demographic profile identifying the greatest health needs within our region.
This information is then used to identify our key priority areas which in turn inform effective commissioning of services to help northern Queenslanders live happier, healthier, longer lives.
This assessment incorporates the needs of consumers as well as the health workforce, as they are essential to the delivery of health services to consumers.
NQPHN is currently undertaking a refresh of it's HNA priorities, with more information provided below.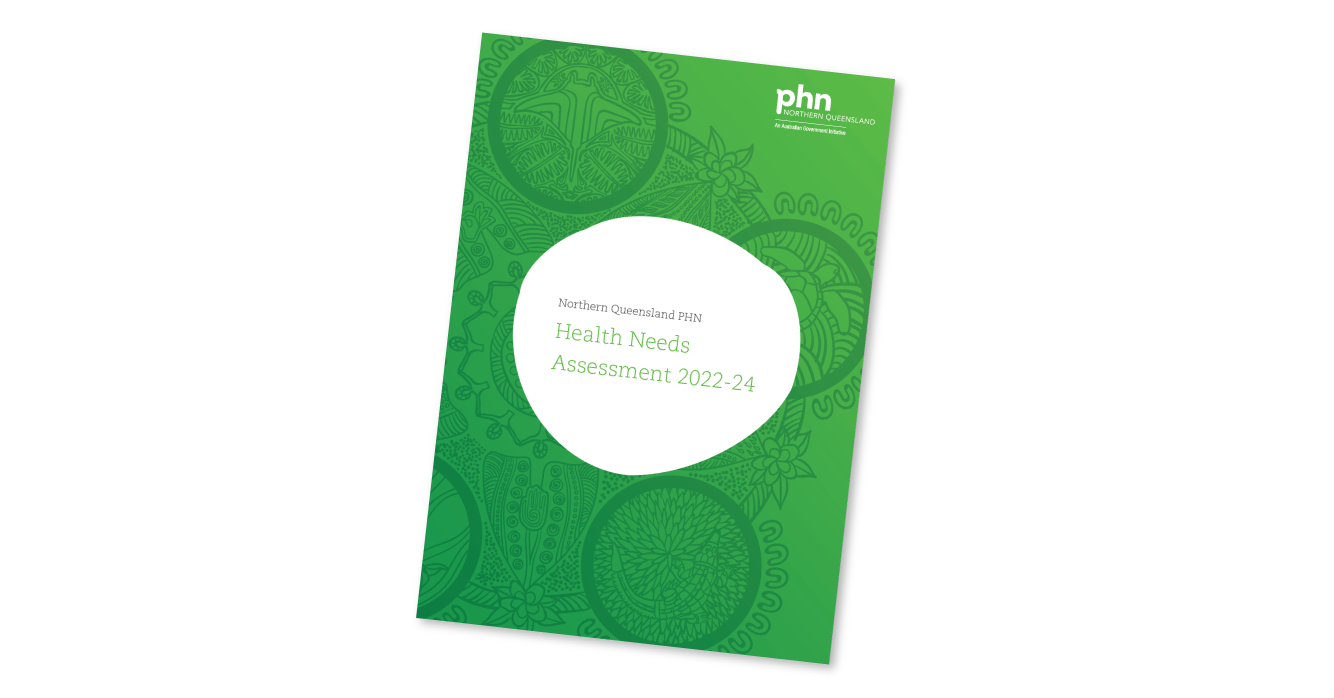 16 October 2023