Practice Efficiency: Trends and Opportunities
Posted Sunday 26 September 2021 | Wolters Kluwer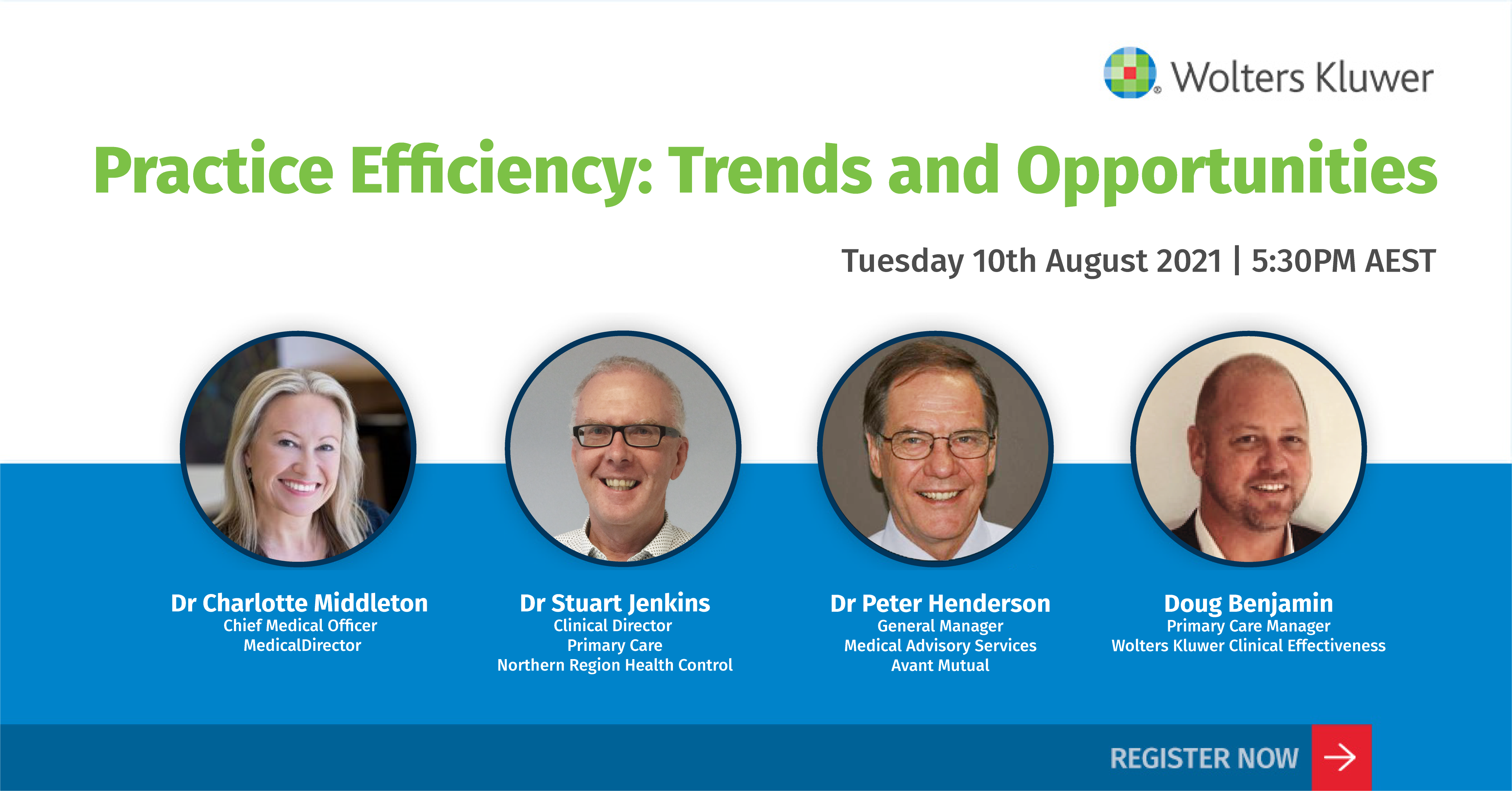 COVID-19 immunisation rollouts, changes in government compliance, and increased patient demands are placing increasing pressure on doctors to manage their time. How can GPs streamline consults and find efficiencies, while giving patients the attention they need?
Join this virtual event to find out how to:
improve practice efficiency
create a more agile and adaptable practice
streamline consults
access critical clinical information faster and more accurately.

Don't miss your chance to hear from some of APAC's leading practitioners and medical expert speakers:
Dr. Charlotte Middleton - Chief Medical Officer, MedicalDirector
Dr Peter Henderson - MBChB FRCOG FRANZCO, Avant Mutual
Dr. Stuart Jenkins I Clinical Director, Primary Care Northern Region Health Control Centre
Doug Benjamin, Primary Care Manager Wolters Kluwer Clinical Effectiveness.
Last updated: Wednesday 28 July 2021
Search form